Who We Are
Attorneys - At - Law and Consultants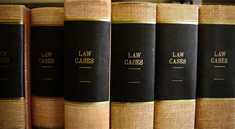 Rayfield Associates is a registered, well-established modern law firm of legal practitioners and consultants that provides clients with comprehensive legal and consultancy services within and outside Nigeria.The firm is staffed with a team of highly experienced and competent lawyers and consultants, some of who have practiced at all levels of the Nigerian court system and with over 30 years of cumulative active practical legal experience. Our Principal Partner is an established legal practitioner. Patrick E. Etim is the Managing Partner with 22 years post-call experience. In addition to the resident solicitors, we have established a networks of associates and consultants in all states of Nigeria and in Africa.
Our Practice
Whatever Your Legal Needs Are
Our work covers all three branches of government, at the federal and state levels. We do more than conventional law firms do. We work at the legislature, with regulatory agencies and government departments, as well as in the courtrooms and confere-
Consultants / Advisers
In addition to our pool of knowledgeable and experienced lawyers, Rayfield Associates also retains the services of a broad spectrum of advisers/consultants such as journalists, Quantity Surveyors and Valuers, Stockbrokers and Financial Analysts, Engineers and Architects, for their expertise
Clientele

Embassy of Finland

Embassy of Switzerland
Professional Team

Patrick Effiong Etim Esq.
Managing Partner
Patrick E. Etim is a graduate of Law from the University of Nigeria, Enugu Campus with

Eberechi Ifeonu, Ph.D
Partner
Eberechi Ifeonu, Ph.D, is a partner in the law firm of Rayfield Associates. Prior to